Philly Cheesesteak sloppy joes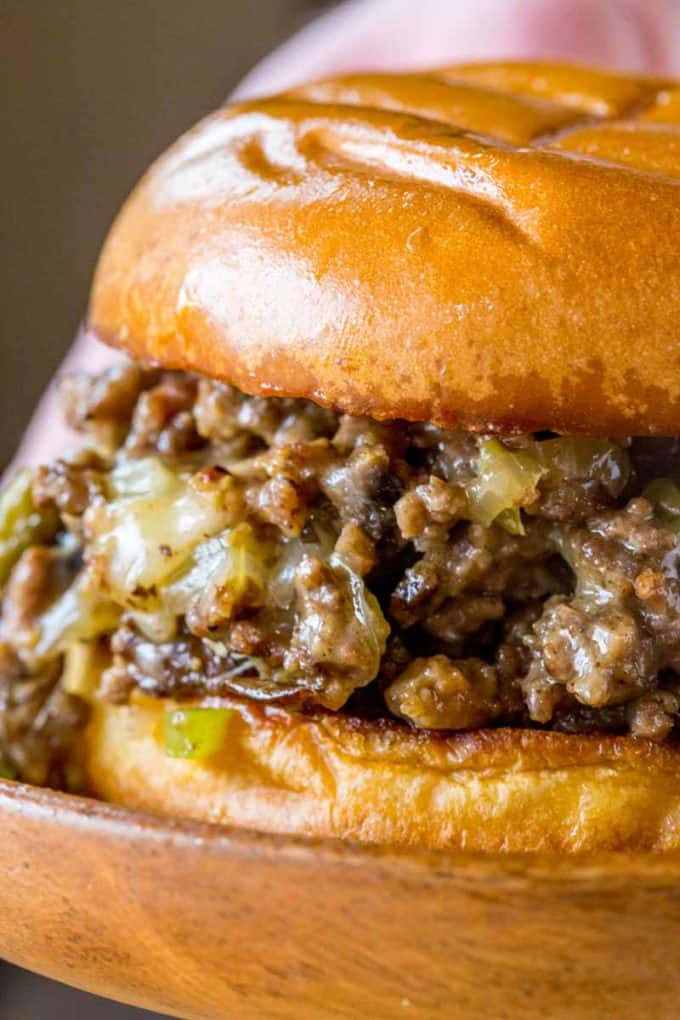 INGREDIENTS:
1 pound lean ground beef
2 tablespoons butter
1 small yellow onion, diced
1 small green bell pepper, diced
8 ounces brown mushrooms minced
2 tablespoons ketchup




1 tablespoon Worcestershire sauce
1/2 teaspoon Kosher salt
1/2 teaspoon fresh ground black pepper
1 tablespoon cornstarch
1 cup beef broth
8 ounces Provolone Cheese Slices, chopped
6 brioche hamburger buns


Add the Ingredients (minus the cheese and buns) to the slow cooker and cook on low for 4 hours.
Use half the amount of beef broth.
If the sauce is not thick add in another 1 tablespoon cornstarch mixed with 1 tablespoon room temperature water. Cook for an additional 30 minutes on low.